Music Stage
Each week at South Loop Farmers Market, we will feature live musical performances from 5:00-7:00PM. Our 2019 lineup will be fun, upbeat music that will have the whole family dancing and singing with friends and neighbors.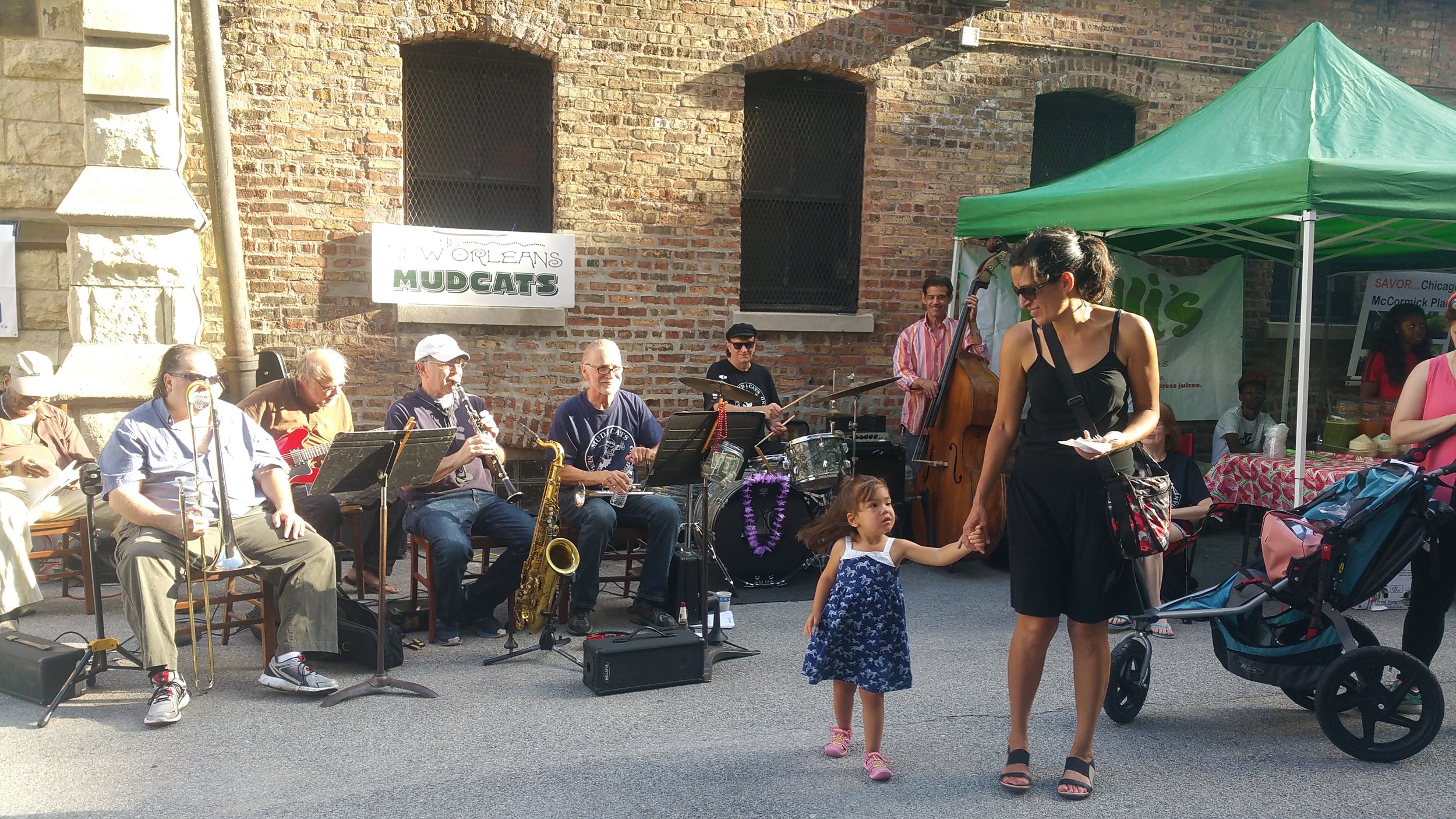 New Orleans style Jazz band!
Thursday, June 6th; Thursday, July 11th; Thursday, August 8th; Thursday, September 5th; Thursday, September 26th
Singer and Actress from Rio De Janeiro. She sings Bossa Nova, Jazz and other traditional genres from Brazil. Samba dance classes too!
Thursday, June 13th; Thursday, July 18th; Thursday August 15th; Thursday August 22; Thursday, September 19th
A powerful vocalist, singing Jazz, Gospel, Rhythm & Blues and Hip Hop.
Thursday, June 27th; Thursday, July 25th; Thursday, August 29th
Singer-songwriter, multi-instrumentalist, producer and sound explorer with a vast repertoire of Brazilian and Latin music.
Thursday, June 20th; Thursday, August 1st; Thursday, September 12th