Music Stage
Each week at South Loop Farmers Market, we will feature live musical performances from 5:30-7:30PM. Our 2019 lineup will be fun, upbeat music that will have the whole family dancing and singing with friends and neighbors.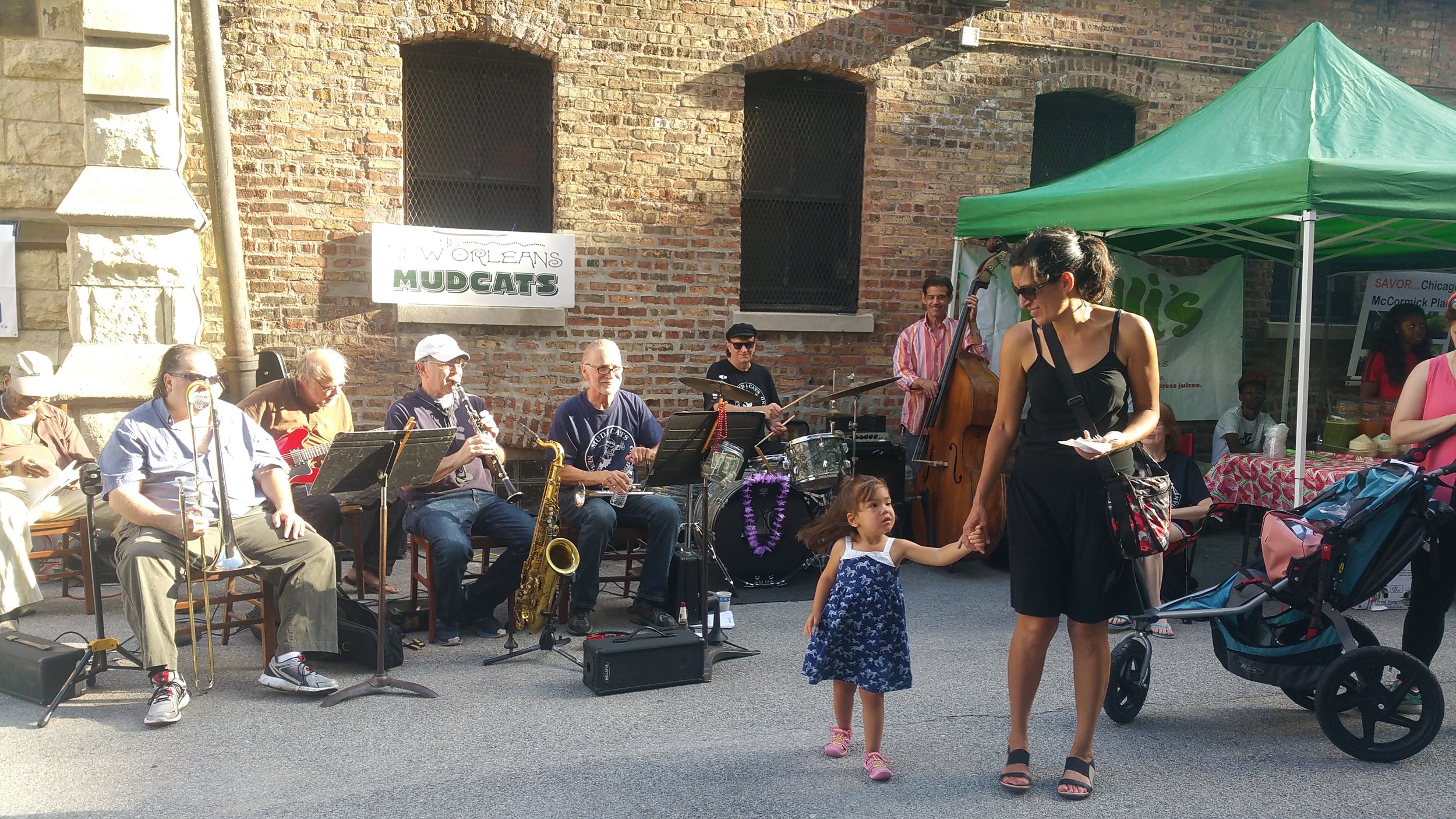 New Orleans style Jazz!
Thursday, June 6 - Thursday, July 11
Thursday, August 8 - Thursday, September 5
Singer and Actress from Rio De Janeiro. She sings Bossa Nova, Jazz and other traditional genres from Brazil.
Thursday, June TBD
Thursday, July TBD
Thursday, August TBD
Thursday, September TBD